As a successful associate broker since 2004, Sandra Storrar has seen many homes. Her clients trust her, and often, their connection continues into lifelong friendships. Sandra speaks from experience when she says that today's homebuyers know more about quality home construction than ever before and ask excellent questions when searching for a new home.
500% More Efficient - Homeowners See the Value
Homebuyers increasingly ask Sandra about geothermal heating and cooling. She says, "Oftentimes people will say to me, 'if I'm going to look at new construction, I want to look at new construction with geothermal,' because they know it's becoming more popular, and they know more about it."
More of today's homebuyers don't want to settle for less than the most efficient heating and cooling system available. Compared to traditional HVAC, geothermal is up to 500% more efficient.
Sandra gets excited answering questions about geothermal and has grown to understand a lot about geothermal heating and cooling as she's encountered it more in her profession: "I would recommend to any builder that is trying to decide [to have geothermal] to find a way to fit that cost into the build."
Geothermal For Herself
When it came time for Sandra to find her own home, she sought a high-quality, well-constructed home that would be easy to manage. In December 2021 she moved to the Gardens at Arbor Springs. The Gardens at Arbor Springs is a community for residents aged 55+ and was developed and built by McKinney Builders. Even though she's been in many homes due to her profession, her home is perfect for her. Sandra enjoyed customizing the home and her courtyard to match her vision. The Gardens also feature designer finishes, including Pella windows, tankless hot water heaters, spray foam insulation, and GeoComfort Geothermal HVAC systems.
100% Geothermal Community
The Gardens at Arbor Springs received the Active Adult Community of the Year award in 2021 at the 41st annual OBIE Awards. Many of its residents still work, travel, and take advantage of the amenities offered, including a clubhouse, gym, bocce ball court, community garden, and a neighborhood golf course easily accessed via a golf cart. Sandra enjoys different events and gatherings, like sharing Sunday evening cocktails with her friends in the community.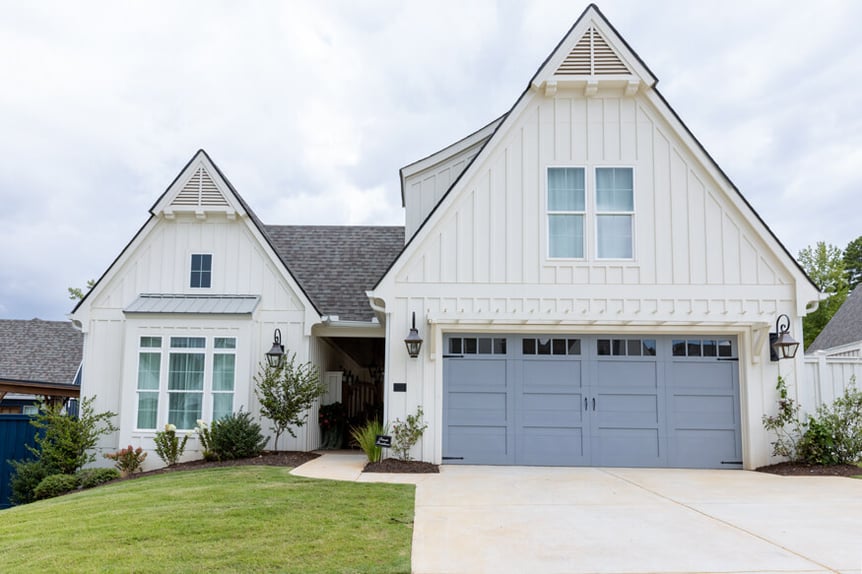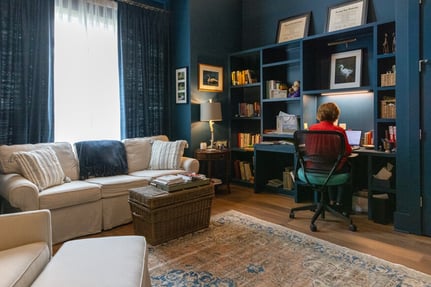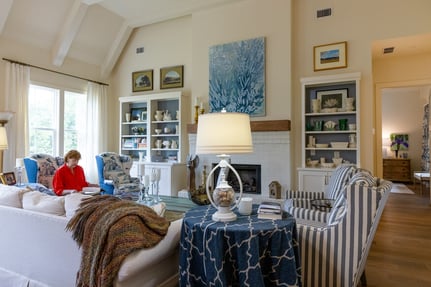 Sandra says a significant selling point of these homes is the geothermal. "People are looking at energy efficiency, especially in this day and age, and I think geothermal is a very important part of that."
She speaks from experience having geothermal in her home. "It is quiet. I hardly know when my system is on, particularly when I'm sitting outside in the courtyard. And there's no condenser, either in my house or my neighbor's house because our homes are built close together purposely."
Sandra's home has tall ceilings at 21 feet. Still, geothermal heats and cools her entire home evenly. Sandra says she would never again live in a home without a geothermal system.
The Gardens at Arbor Springs is a 100% geothermal community. Each home features a GeoComfort unit by Enertech that goes far to save money for residences.
"Energy costs are very important to people in any age group," says Sandra, "and especially people in the over 55 age group if they are on a fixed income. I would say my utility bills probably are running me 30% cheaper since I moved into a geothermal home." There are also fewer service calls and less maintenance, something she greatly appreciates.
Geothermal and You
Are you looking into geothermal for a new construction home or a home that already exists? Geothermal could work for you! Perhaps you're a professional looking into geothermal for homes you're planning, like the development above. Enertech has the experience and expertise to assist. Contact us, and we'll have an expert connect with you.